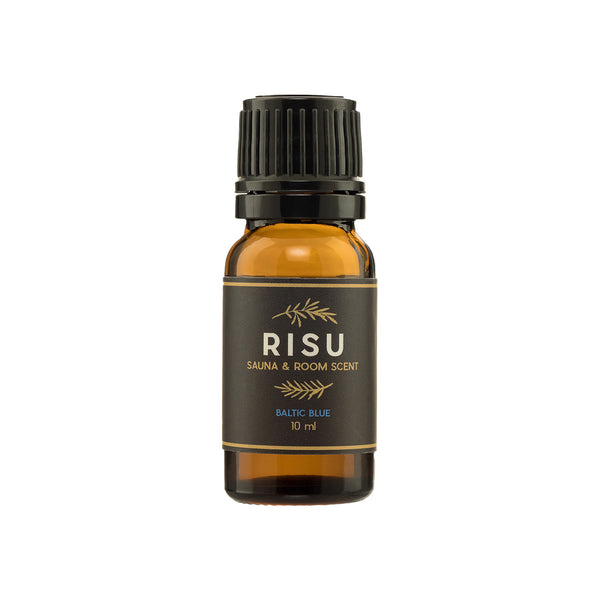 Risu Baltic Blue Sauna & Room Scent
We all need a little lift sometimes! 
Risu home scents are the newest addition to our Risu Lifestyle Collection. Boost your mood or enhance your sauna experience with Risu Sauna & Room Scents. No nasty stuff here: our scents contain only 100% pure essential oils, and the scents have the same unique blend of aromas as our beard oils. 
Essential oils are natural, concentrated plant-based oils that are most commonly known as perfumery oils. In addition to creating scent, essential oils have all kinds of benefits, too.
Salty, fresh and pepperminty Baltic Blue is accentuated with hints of cedarwood:
Essential oil of tea tree is highly anti-bacterial. 
Warm and woody cedarwood is grounding and reduces stress and eases tension.
Peppermint has a strong minty aroma. Due to its refreshing nature it reduces stress and exhaustion. 
How to use essential oils:
Sauna: Add a few drops of oil to a bucket of water, splashed it on the hot sauna rocks and let the scent boost your mood.
Humidifying diffuser: Add a few drops of oil to diffuser with water and enjoy the subtle scent.
Note! Do not apply oil directly on your skin and keep away from your eyes. Keep out of reach of children and pets. Do not store under sunlight.
Ingredients: 100% essential oil blend
Size: 10 ml
Handmade in Finland

---