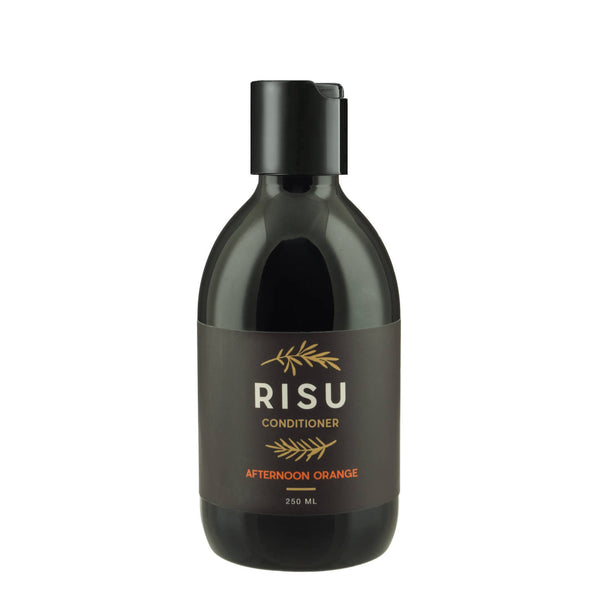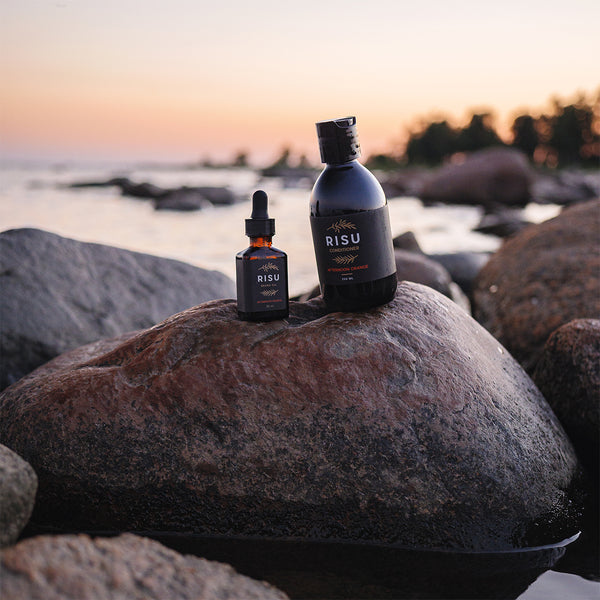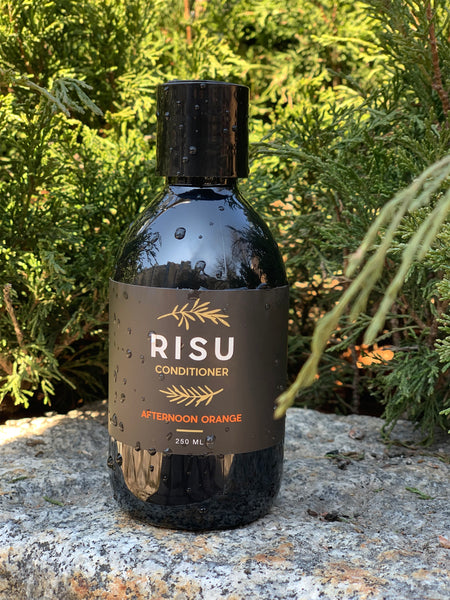 Risu Afternoon Orange Conditioner
Fellas, we know you have been waiting for this.. Shall we introduce you: the very first Risu Conditioner with one of our favourite scents - Afternoon Orange! 
After months of development and research we finally found the right combination we are super happy with, and at long last the first Risu Conditioner is ready to get launched into the world! 
This gentle hair and beard conditioner contains plenty of nourishing and hydrating ingredients such as jojoba, coconut oil, orange blossom water and vitamin E. Weightlessly moisturising conditioner is ideal for normal hair. Together with Risu shampoo, hair is left looking and feeling healthier, stronger and more manageable. And smelling incredible! The product has a sophisticated, fresh scent with citrus blend notion. 
Just like Risu shampoos, this conditioner will work fine both for hair and beard. Conditioner contains only natural ingredients, and obviously, we wanted to make it Paraben free too. 
And girls, don't let the name fool you, this product is suitable for you too! We bet you will fall in love with the scent and nourishing formula as well.

How to use: Rinse hair and beard well, apply conditioner and leave it in for a few minutes and rinse thoroughly with warm water. If you get some in your eyes, rinse immediately with lots of water.
Ingredients: Aqua, Cetearyl alcohol, Glycerine (Veg), Citrus aurantium (Orange Blossom) Floral Water, Simmondsia Chinesis, Cetrimonium chloride, Ceteareth-20, Cetyl alcohol, Cocus nucifera (Coconut), Glyceryl stearate S/E, Phenoxyethanol, Ethylhexylglycerin, Tocopherol (Vitamin E), Parfum (Natural).
Bottle size: 250 ml
Handmade in Finland